Populer Turkey City Packages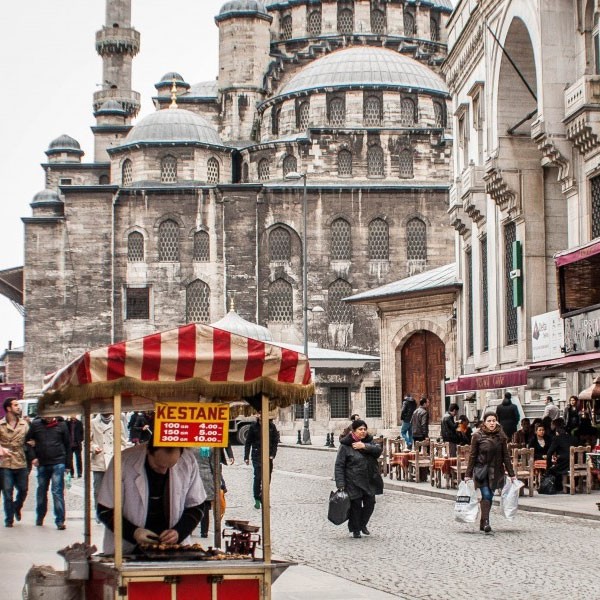 TravelShop Turkey offers most affordable City Package Tours as a Tour Operator and Travel Agency in Turkey with quality City Package Tour holiday services in Turkey. Book with us, the true Turkey Tourism Company and get memorable vacations.
We are the represented in the Middle East, Balkans and Europe by large scale tour operators as a Travel Agency that is member of TURSAB Turkish Travel Agents Association, ASTA American Society of Travel Agents, ATOA, TAAI, UFTTA and ETOA European Tour Operators in Turkey. Turkey has some of the best locations in the world and all year round for City Package Tours. As a Turkish destination management company, with more than 15 years of experience, we can arrange many different City Package in Turkey. We know what Travellers need and expect on a City Package trip in Turkey. Our friendly and experienced Murti's Tours team have prepared many different City tour packages on offer online. If you are solo traveler then join our escorted City Package Tours in Turkey for most popular destination to be seen.
We hope these destination holiday guides that are jam packed with our specialist destination knowledge will be instrumental in helping you to make that all important decision about where to go on holiday this year! So whether you are looking for cheap summer beach holiday, a lakes and mountain holiday, a ski holiday, an all-inclusive holiday, a city break, or a tour or cruise, ensure you book your holiday with Balkan Holidays and experience a truly unforgettable holiday loaded with culture, history, warm hospitality and charm to any of the holiday destinations of Turkey. We, at Murtis Tour, offer over 1000 different tours, 2000 Hotels, 500 Villas and 200 Yacht Cruises to different destinations of Turkey.
Every year we are handling over 50.000 passengers from all over the world including incentive and conference groups, Guaranteed Departure Tours, All Inclusive Vacations, Adventure Tours Turkey, ANZAC Day Tours, Biblical Tours Turkey, Black Sea Tours, Cruise Ship Shore Tours, Cruises Turkey, Christmas Tours Turkey, Culinary Tours Turkey, Complete Turkey Tour, Cruise Ship Shore Tours, Daily Tours Turkey, Eco and Nature Tours Turkey, Easter Holidays Turkey, Family Holidays Turkey, Group Tours Turkey, Honeymoons Turkey Tours , Hotel Reservations, Suv Safaris Turkey, Religious Tours Turkey, Student Tours Turkey, Women Art Tours Turkey and Cabin Charter Turkey
Some of the major touristic Turkey destinations that we serve to are; Istanbul, Canakkale, Troy, Gallipoli, Pergamon, Kusadasi, Ephesus, Pamukkale, Bodrum, Marmaris, Dalyan, Fethiye, Oludeniz, Antalya, Konya, Cappadocia, Ankara, Black Sea region and the whole Anatolia in general.
As a Turkish Tour Operator, we design our tours with an outmost care and follow the trends to guarantee the customer satisfaction.
Bodrum Tours Turkey
Enjoy the picturesque views of Bodrum harbor and St Peters Castle whilst tantalizing your taste buds over Turkish cuisine in the vast array of waterfront Cafes and Restaurants and Bars.
Anybody expecting their day to finish there think again Bodrum night life is something to experience and people travel far and wide to dance the night away at Halikarnas night club. The largest outdoor club in Europe.
Antalya Tours Turkey
There are must see in Antalya for every age and every taste. Those who are interested in history there can visit plenty of historical sites like Hadrian's Triumphal Arch, Hierapolis or Yivli Minare. For families with children there is the aqua park called Troy Aqua and Dolphinarium or why not explore the sea life at Antalya Aquarium? There are also many exciting places outside Antalya to discover like Side and Belek. All you need to do is to find your favorite attractions.
Kusadasi Tours Turkey
Kusadasi is one of the most beautiful and famous places for recreation and fun holidays. Today it is one of the most sophisticated holiday resorts in Turkey. Kusadasi is located in a superb gulf in the Aegean Region of Turkey and means "Bird Island". This pretty town attracts thousands of visitors from all over the world with its many sandy beaches, 300 sunny days in a year, sparkling glassy water of blue Aegean, famous night life, countless fish and kebab restaurants, rich shopping facilities, historic sites around etc. Ephesus is one of the most famous ancient city which is beside town. Kusadasi is also very good start point for trips to Pamukkale, Priene, Miletus, Didiyma, Pergamum, Aphrodisias etc.
Istanbul Tours Turkey
Istanbul is truly a world city, a city which everyone should visit at least once in their lifetime. It is an enchanting blend of Eastern and Western culture, a vibrant, modern city, with a unique identity. Its rich past coexists alongside its youthful exuberance. Although no longer the capital of Turkey, Istanbul still remains the country's cultural and business centre. It is a city of contrasts, bustling with the cacophony of 21st century life, and is yet achingly beautiful. It is set in a stunning location, surrounded by water, which is the narrow strait of the Bosphorus and the serene Sea of Marmara separating Europe from Asia.
The European side, however, is also divided in two by the Golden Horn or Haliç, which roughly divides the historic part of old Istanbul, encompassing the areas of, Sultanahmet and Laleli, from the modern city. It is crossed by a number of bridges, the most famous of which is the pontoon, the Galata Bridge. Most visitors on short city breaks stay in the old town as the vast majority of the sites which they will be visiting are in this area. Istanbul's most famous sites - The Blue Mosque, Aya Sofya (Hagia Sophia), Topkapi Sarayi (Palace) and the Grand Bazaar (Kapali Çarsi) - are all within a 30 minute walk of each other. It is easy to get around on foot or by making use of the tram, which provides a regular service on the pedestrianized main street. In terms of accommodation, there are now a number of characterful boutique hotels in the area of Sultanahmet, many of which are restored Ottoman wooden mansions. These are ideal for those who really want to savor the authentic atmosphere of the Old Town.
When you book your City Package Tours, you will get the TravelShop Turkey guarantee that you will get what we have promised. To make your dreams come true in Turkey, choose TravelShop Turkey it's our life! We are one of the largest Tour Operator in Turkey and have all services available through the remarks below. Local Destination Management Company (DMC), Travel Agency, officially titled as Murti's Tour with registered tourism agency number of 5291 by the Ministry of Tourism. As a Turkish Tour Operator, we will provide you the best services possible at the highest quality with affordable rates and without any broken promises.
Most importantly we want to offer the best and the most efficient City Package Tours throughout Turkey, whilst maintaining quality of service, quality of life and value for money.