Religious Turkey Tours Options From TravelShop Turkey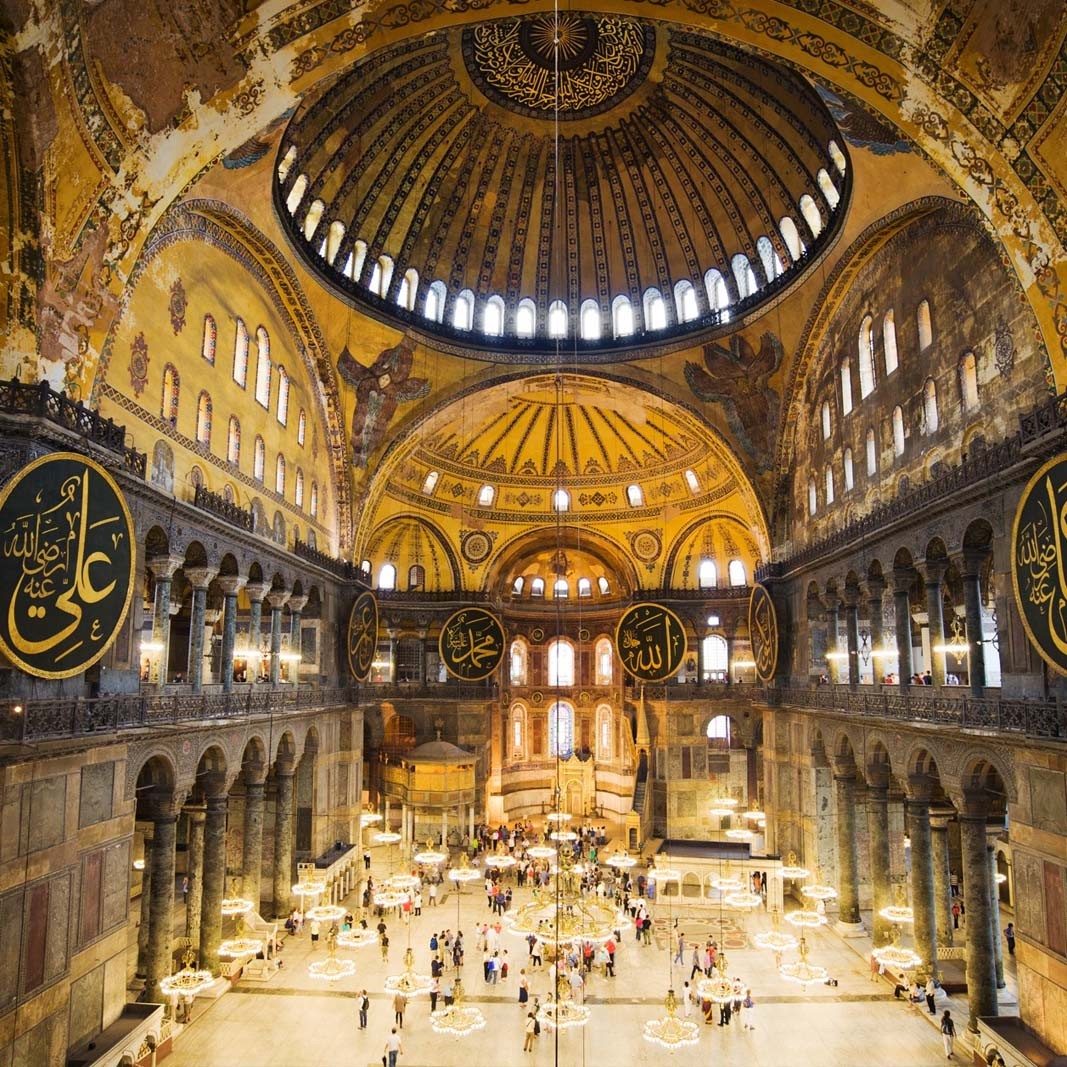 TravelShop Turkey offers most affordable Religious Tours as a Tour Operator and Travel Agency in Turkey with quality Religious holiday services in Turkey. Book with Religious Turkey with us and get memorable vacations.
Biblical Turkey Tours
Turkey, the second holy land. Follow in the footsteps of St. Paul's journeys in Turkey and the Seven Churches of Asia Minor. It includes the religious sites and places such as Tarsus, Antioch, Iconium, Laodicea, Hierapolis, Ephesus, Smyrna, Thyatira, Sardis and Nicea. A must pilgrimage for all the Christians and true believers. You can see our Biblical Turkey Tours.
Jewish Heritage Turkey Tours
Discover Turkey's rich Jewish Heritage including one of the oldest synagogues of the world in Sardis, Ashkenazi and Sephardic Jewish settlements in Istanbul and Izmir as well as the jewels of Istanbul and Cappadocia. You can see our Jewish Heritage Turkey Tours.
Muslim Turkey Tours
Islam in Turkey is moderate and adapted to modern life. Many Turks value the moral and spiritual bases of Islam, and revere it as a guide to right living and ethical conduct. Turkey's mosques are open to all. Here are guidelines for visiting Turkish mosques. Here are Islamic Holidays. You can see our Muslim Turkey Tours.
Our Religious Tours in Turkey cover historical, cultural as well as culinary, ecological, destinations for biblical, Islamic and Jewish lifestyles. You can see our packages with Religious guaranteed departure tours.
If you are looking for a small group tour on your vacation then our office in Istanbul will prepare the most suitable packages for you whether it is privately or on regular basis. Our family tour packages cover destinations such as Istanbul, Canakkale, Troy, Gallipoli, Pergamon, Kusadasi, Ephesus, Pamukkale, Bodrum, Marmaris, Dalyan, Fethiye, Oludeniz, Antalya, Konya, Cappadocia, Ankara, Black Sea region and whole Anatolia, plus Mediterranean and Agean Sea coasts with yacht cruise options aslo available. We offer specific family trips have different minimum ages required for travel. While on tour, there may be some age restrictions for included or optional activities, such as horseback riding, river rafting or snorkelling; Contact us here for a travel consultant for details.
Our Religious packages in Turkey are offered with private and regular prices from 1 pax to 40 pax. You can get better rates for the number of pax in your groups. When you book our Religious tour packages on our website, you will get professionally English speaking tour guides, access to all museums as mentioned in the itineraries, airport transfer, luxury transportation, selected quality hotels, sightseeing, lunch and dinner as mentioned in the escorted tour program. Some of our programs also include domestic flights. We are one of the largest Tour Operator in Turkey and have all services available through the remarks below.
Local Destination Management Company (DMC), Travel Agency, officially titled as Murti's Tour with registered tourism agency number of 5291 by the Ministry of Tourism. As a Turkish Tour Operator, we will provide you the best services possible at the highest quality with affordable rates and without any broken promises.
Most importantly we want to offer the best and the most efficient Religious Tours throughout Turkey, whilst maintaining quality of service, quality of life and value for money.