It is Time to Meet With Rich Turkish Cuisine By Culinary Turkey Tours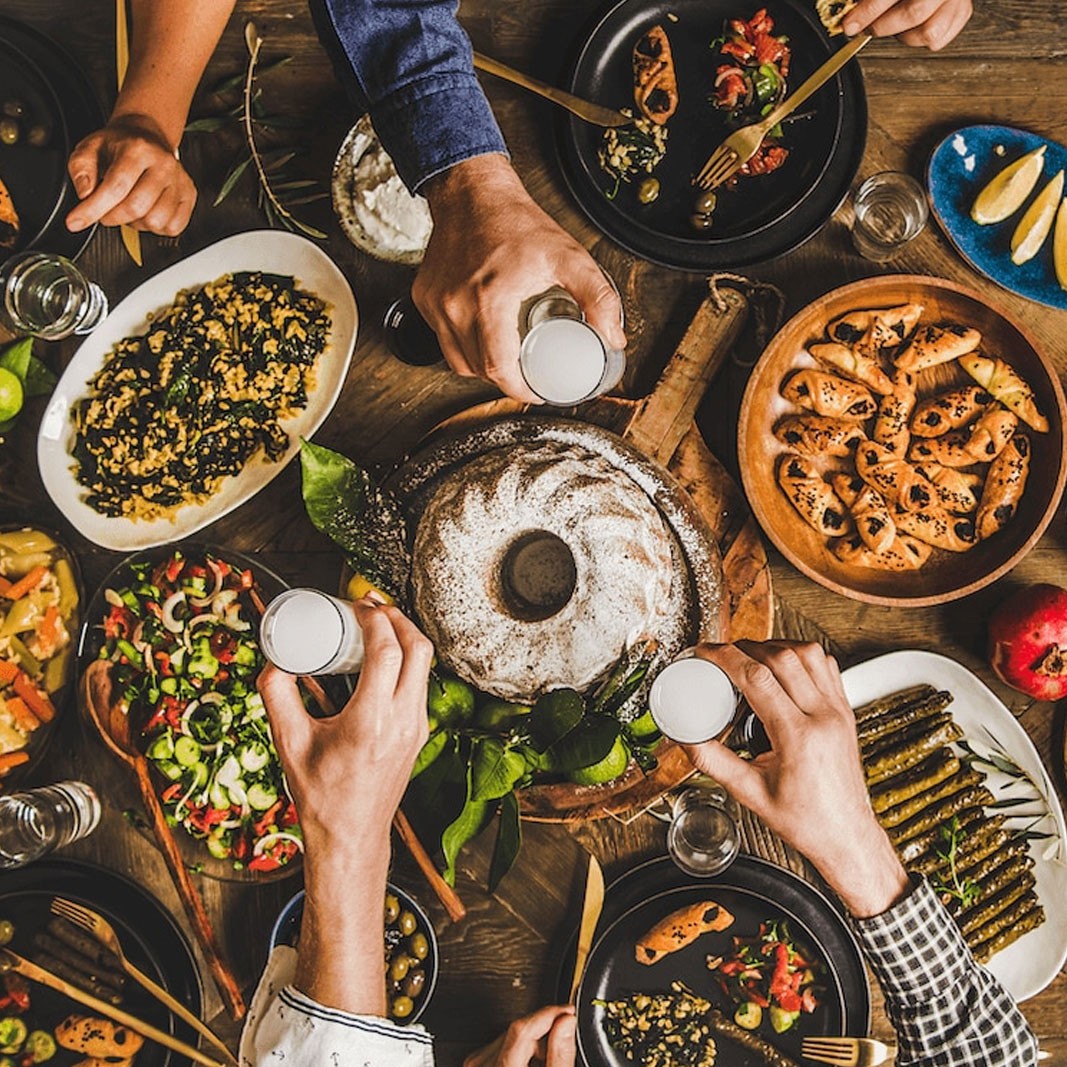 There are many factors that affect the nutrition of a region.Well that said, Turkey has such a rich culinary culture that offers a variety of tastes and delicacies with its historical entities and cultural aspects of Anatolia as Middle Eastern soils provides great selections. All in all, agriculture is not limited to production as it goes all the way from lush fields to the kitchens. All the produce and grains follow its journey into a great cuisine. The diversity leads to many different tastes at the end. If you want more detail, we are waiting for you Culinary Tours Turkey.
Through a long period of time, all different cultures affecting one another through the time, transform in the palaces of Ottoman and Seljuk in many different directions that turned out to be what we have today as an endless variety of Turkish Cuisine. This tour will be serving just that.
Turkish Cuisine is not just Doner, Kebab and Baklava…

It is the first thing of a visitor to taste; Kebab when in Turkey. But rest assured, Turkish kebab is not something that is consumed at homes on constant basis. What cooks in kitchen is entirely something else with a huge variety of dishes.
We would like to give our guests a chance to present this culinary culture with our tours. Don't you want to taste all this goodness and have a tutorial as to how it is made and where it comes from. Travelshop Turkey offers a once of a lifetime opportunity for a unique culinary journey into the roots of Turkish Food where you will get to taste different things, every region, every step of the way.
Don't just taste, experience the making..
You will have your turn on trying out the main dishes which is a unique and exciting opportunity. You will be accompanied by certified guides when trying different regions' cuisines out during the workshops by your own hands cooking it as well as eating it. This will be such a treat to find out about the culinary journey the food has come through, ending up in front of you.
A Food Journey like A Therapy
Experts suggest that it is a kind of therapy with positive effects on people when they cook. As it may be, experiencing such on a dish that belongs to a different cultural background would be something else. As the cooking is something we want to do for social gatherings would definitely be surprising for the loved ones for sure.
Have a Chat with Turkish Gourmets
We gather you with pros on this culinary journey, whom you would get much information from,about the food of these soils such as clues to get the best tastes and hints on dish creations along with the story and the roots as from the first mouth.
Here is some good examples of Turkish Cuisine;
Vine Leaf Wraps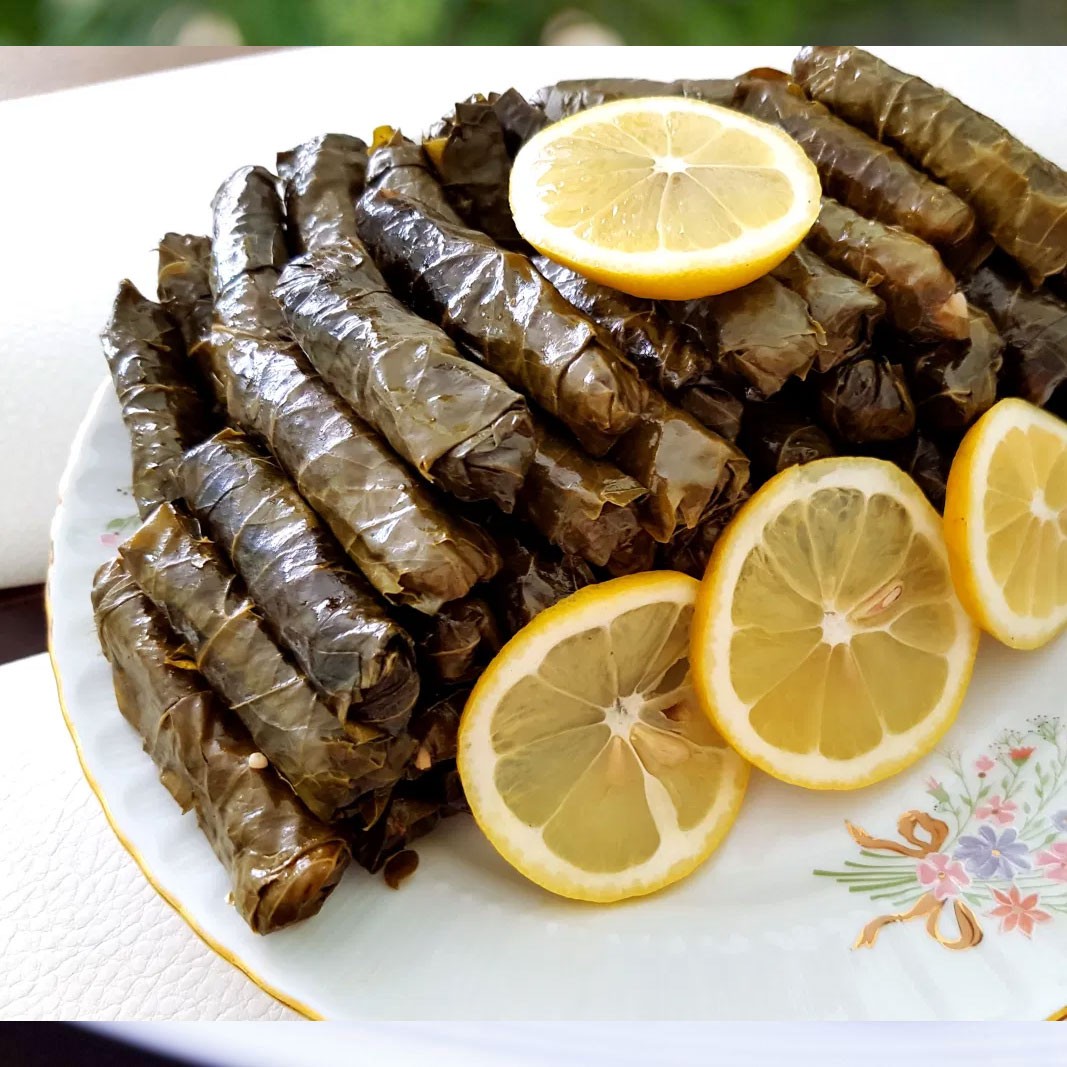 This particular delicacy has many different varieties to it. As oftenly made with vine leaves, also used commonly of cabbage, black cabbage- chard etc. The filling is usually made out of sort of nuts, sour cherry combined with rice or buckwheat and ground beef seasoned with many different herbs & spices for an extra taste. This particular dish has always been the favourite in the kitchens of Turkish Palaces in many shapes and sizes.
Stuffed Meatballs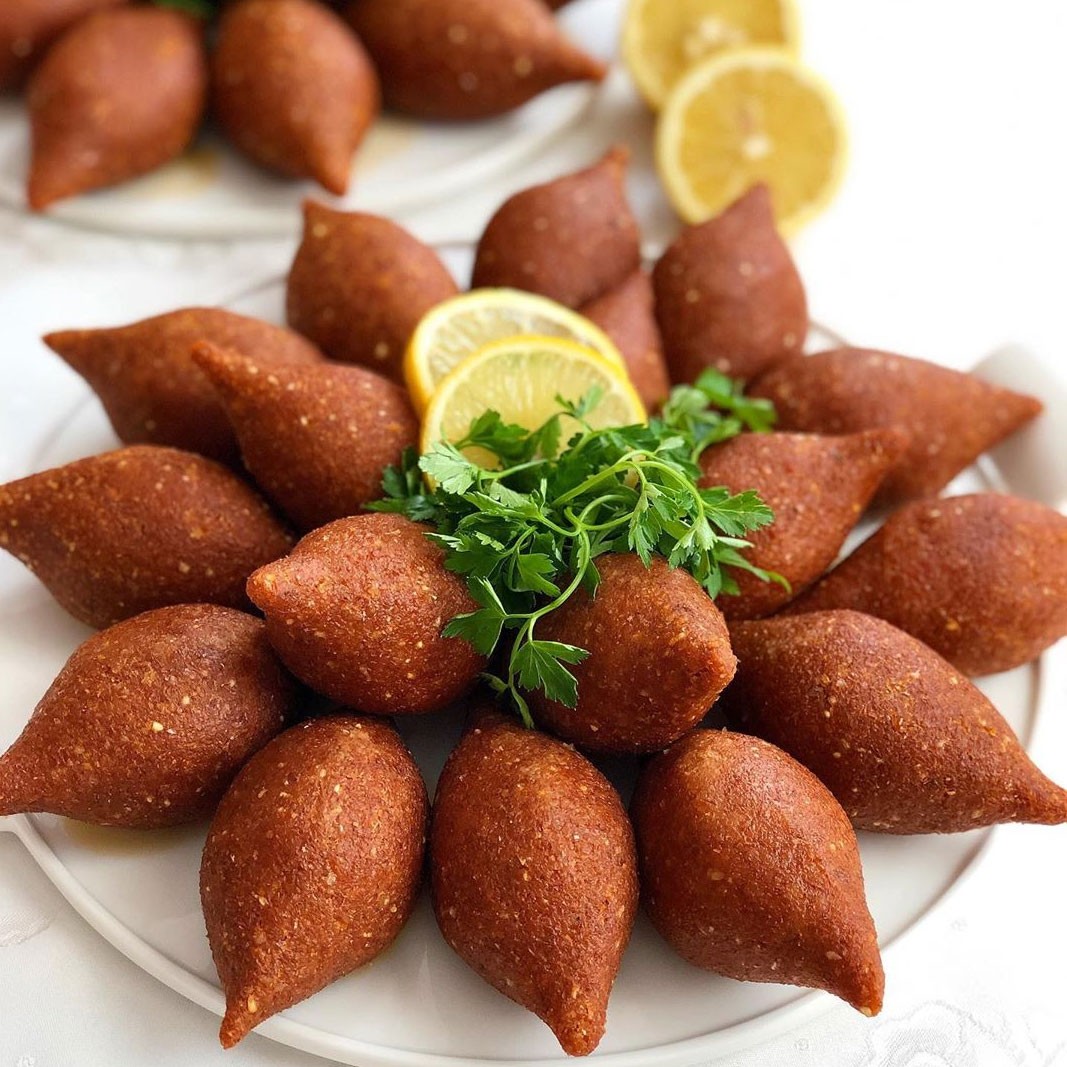 This one has a special taste extravaganza that goes all the way back to 1700's. Made with wheat and onions basically, stuffed with veal, beef or lamb, goat meat. There are two types known to be made with the regional characteristics in Adana, Antakya and Gaziantep that is enjoyed by almost every other guests unexceptionally.
Lahmacun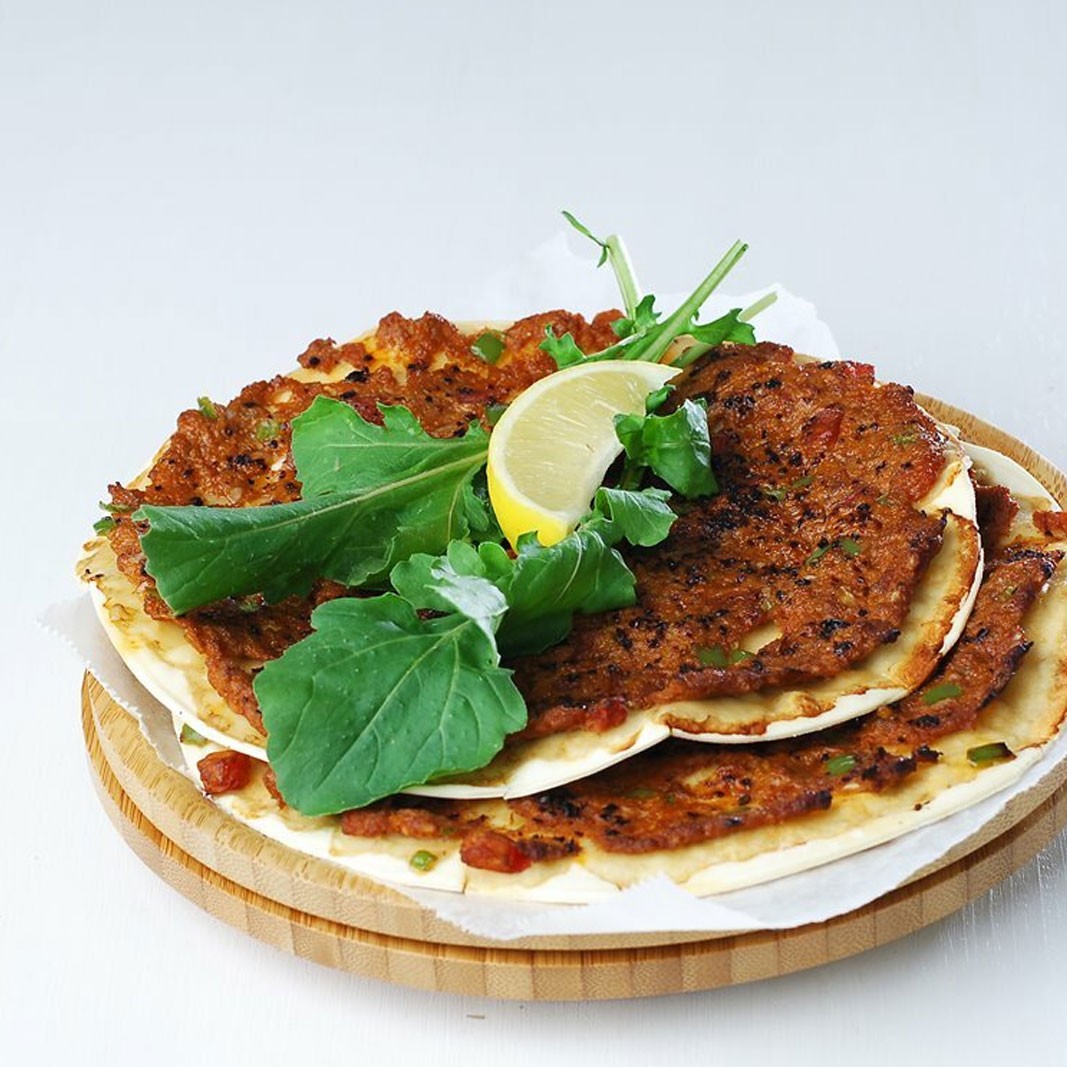 Seem like a pizza by the outlook and structure and often called as Turkish Pizza by many that definitely has nothing to do it when it comes to taste really. Made by non-yeast dough as it is not desired to have it thickened. This one is known as old as Babylon with 5000 years of history. It used to be a trademark of the Eastern world, spread throughout the Turkey after 60's. It is simply made by spreading ground meat mixture with many herbs and spices and best cooked in primitive stone ovens.
Manti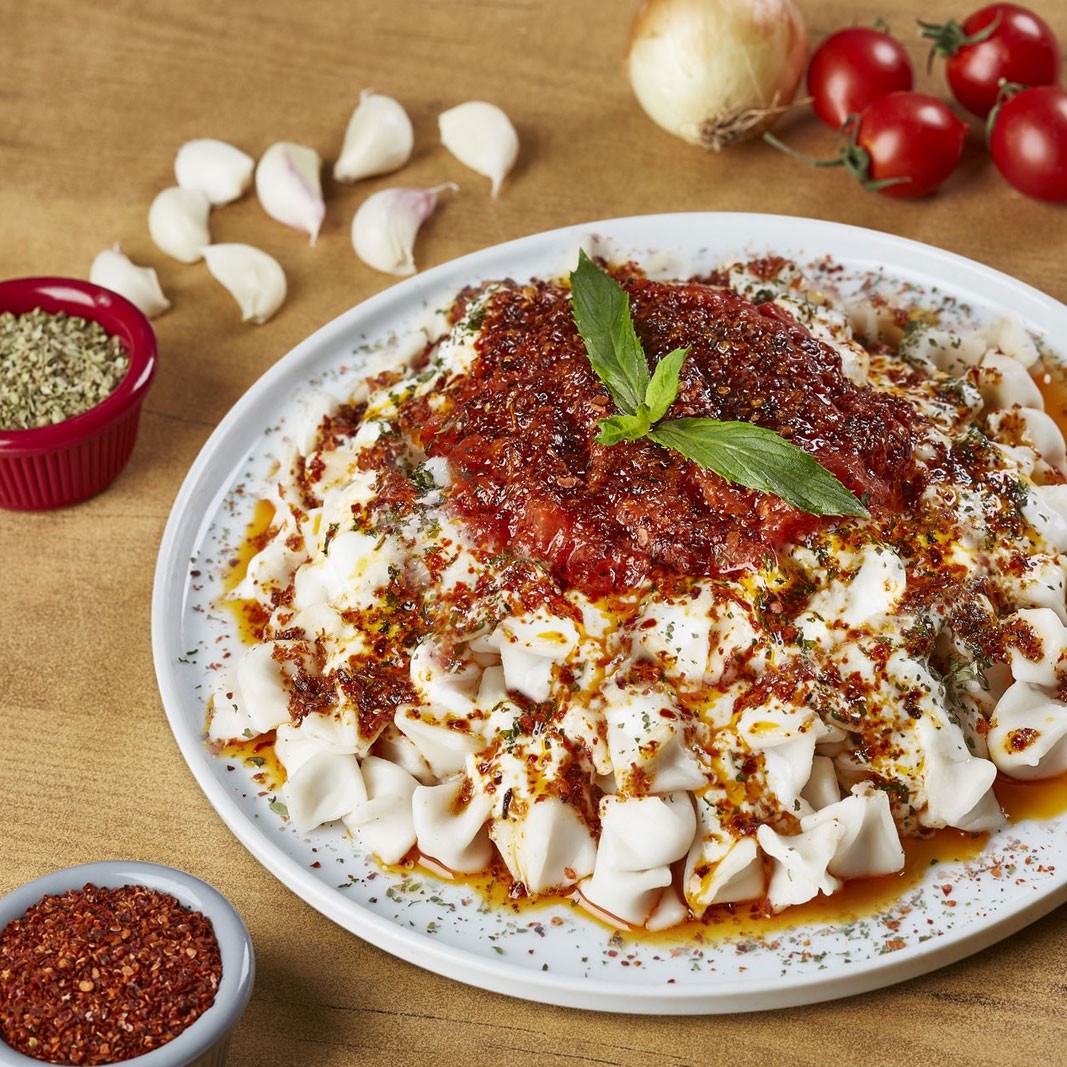 It is best described as the heavenly gathering of dough, ground beef and yoghurt. With melted butter and pepper sauce it requires a patient cook. Known to be coming from Chinese ancestors reached these parts through silk road and turned into a must have dish in the palace kitchens early empire as well as Anatolian households.
Karniyarik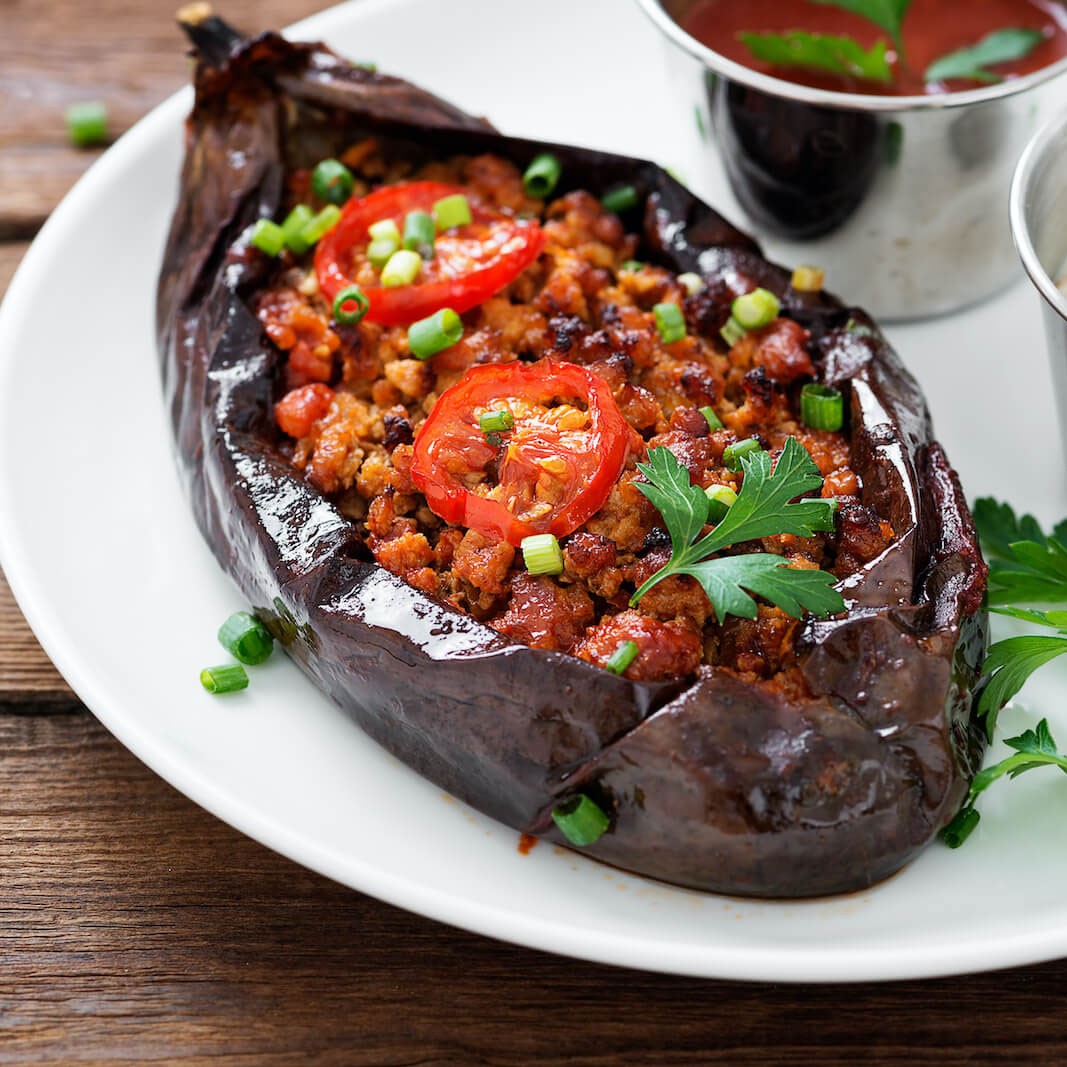 It is one of the most popular eggplant dishes in Turkish Cuisine. Although very laborious in making, the taste makes it worthwhile. If you dont dislike this veggie then you would love this one. Thought to be a dish from Seljuk period in Anatolia spread through the empire with its legendary taste from Sivas district.
We tried to do our best on summarizing some of the main dishes of Turkish Cuisine that will not really compare to what you will experience during the actual journey. We invite you to a great voyage in Turkey with culinary theme tours where you will eat what you cook yourself during the workshops and have unforgettable times doing it.
Get in touch with us for detailed information and booking your seat on these tours.