Welcome to our Islamic Tours in Turkey !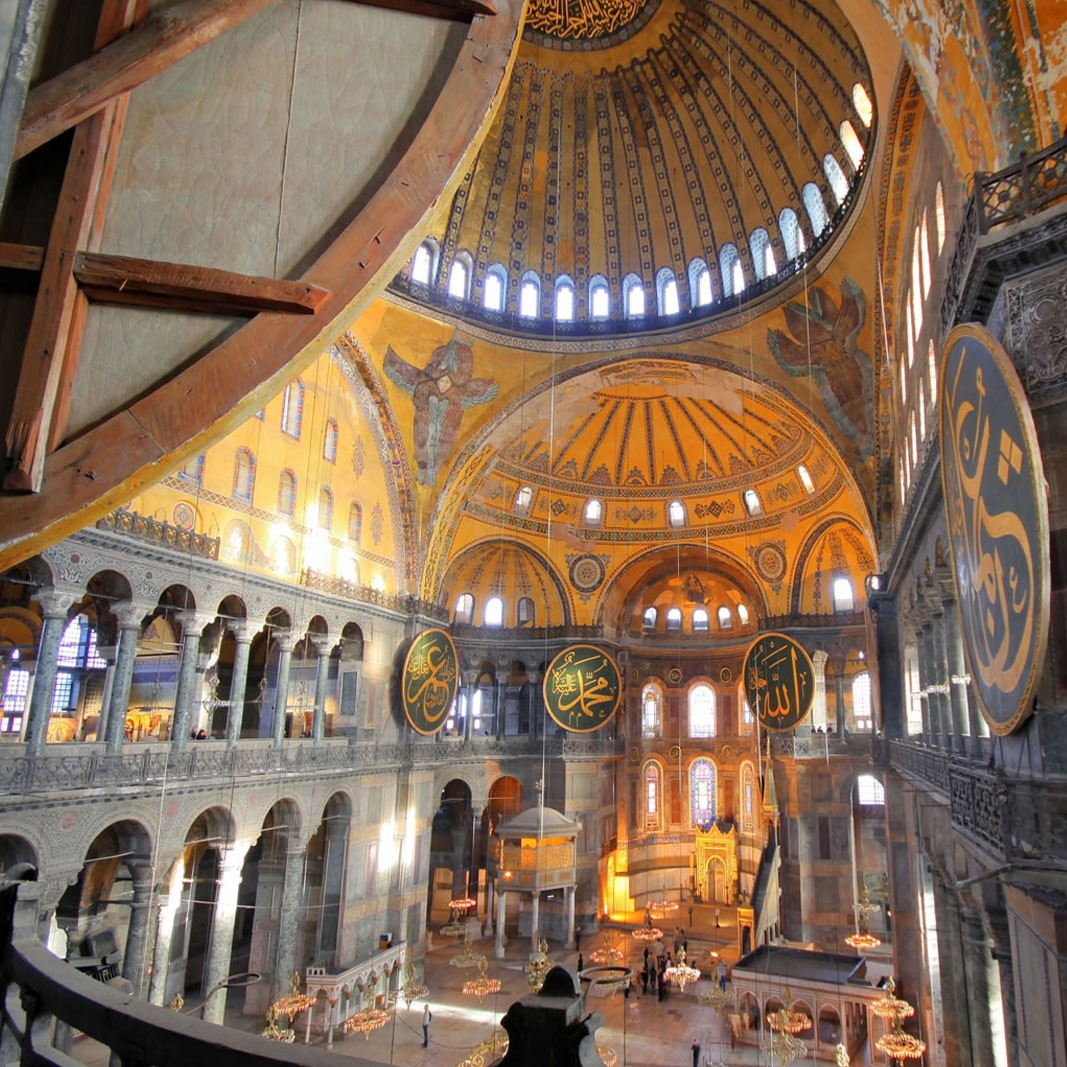 TravelShop Turkey offering most affordable Biblical Tour Operator and Travel Agency in Turkey with quality Biblical Tour services in Turkey. Book with Biblical Turkey Tourism Company and get memorable vacations. Every year we get more and more inquiries for Biblical tours in Turkey as a lot of people have recently discovered the important role these lands played in the history of Christianity. Therefore, for Bible land tours we carefully choose guides who have good knowledge of Bible and Christian history.

Halal Turkey Tour Program
Your Islamic Tour Programs are designed as per the traditions dictate. Our services will be in accordance with Muslim needs that we have many programs to choose from that still on the same principals. You will get to see the most important Islamic structures along the way. At the same time, you will get to know natural beauty and experience the texture of Turkish heritage, not to mention great and Halal Food up close and personal.
TravelShop Turkey offers most affordable Islamic Holiday Tours as a Turkish Tour Operator and Turkey Travel Agency with quality Islamic Tour services in Turkey. Book with Islamic Tours Turkey and get memorable vacations.If you are looking for a great way to travel in Turkey, enjoy a tour giving you the options to choose from which comforts you desire.Travel in style with a private luxury coach or a regular local bus service in Turkey and have one of the best travel experience you will ever encounter.
Attention to Prayer Times during the Tours
We make all necessary arrangement to make sure all is okay and adjust our breaks in line with prayer schedule. You will not miss a prayer and comfortably have it on time that nothing will keep you from enjoying your trip while living up to your religion's requirements.
Islamic Istanbul Travel
Istanbul has been the epicenter of the religions. That many of the entities belong to Islamic Periods throughout the city. You will see all unique Islamic buildings and monuments by the firs hand. After the Ottoman influence, when Islam started spreading through the destination, the region has become the center of Islamic structures such as Eyup Sultan Mosque that we will most definitely visit along with the final resting place of Prophet's companions where you will have the opportunity to send a prayer. You will get a chance to see many mosques and Islamic symbols through the city of Istanbul during the tour that you may want to review all our packages made for Islamic values.
Providing luxurious coaches, serving drinks and snacks throughout your journey, our staff will ensure maximum comfort throughout your journey. Our Muslim Tours in Turkey are ideal for anyone on a budget or looking for a little more control over their package tours. Our hotel selections are carefully selected from 4 and 5 star category or quality boutique hotels in each city.These tours are provided for regular or for private groups with professional English speaking guides fluently with full of knowledge and information on destinations.
No Worries about Halal Food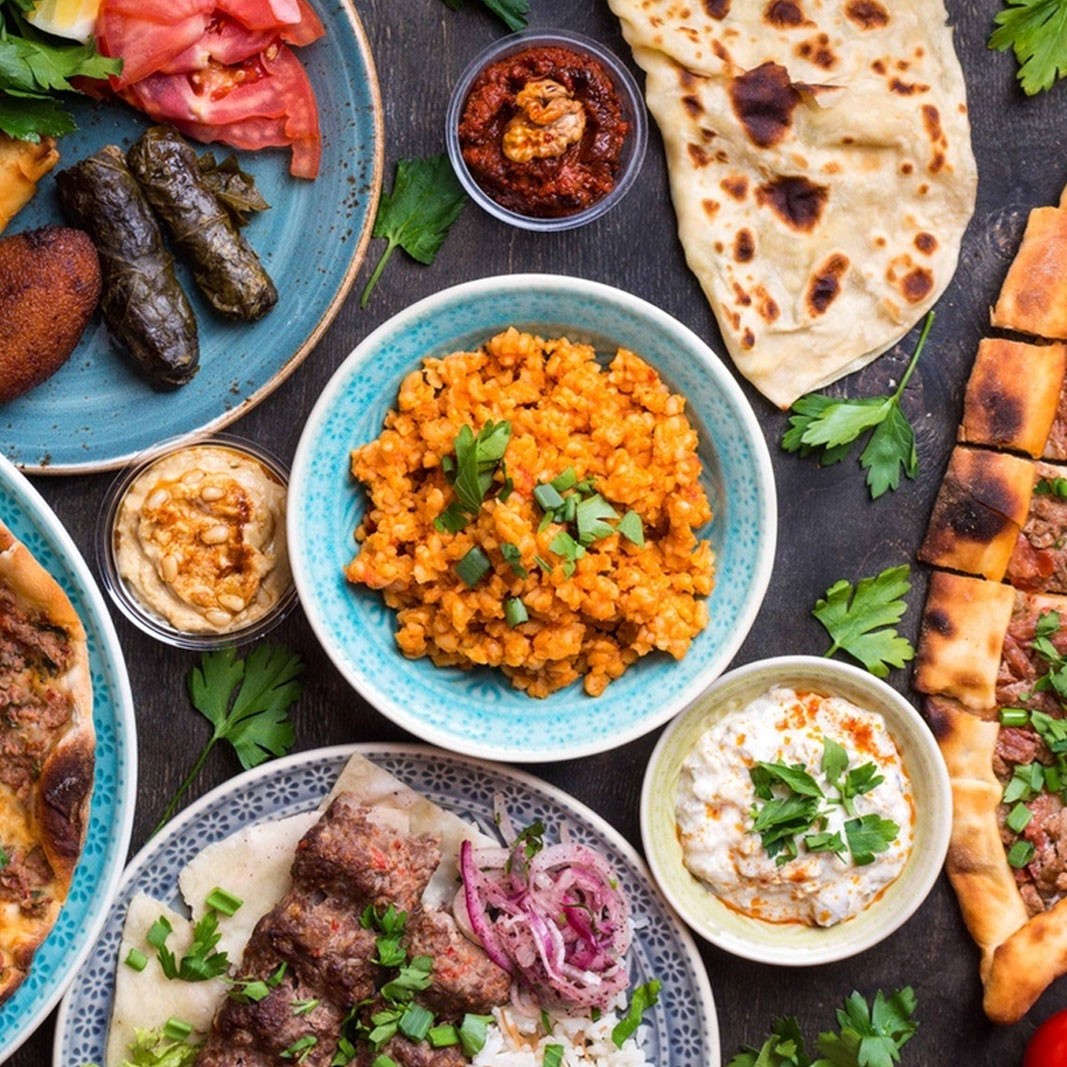 We know that Muslim travellers are sensitive about Halal Food and Beverages. All our refreshments are throughout the tours. We will only take you to non-alcoholic venues to eat that would put you at ease about it that you will enjoy your tour with no worries. Our itineraries have been prepared to include the most popular and spectacular places of Turkey. If however, our wide range of itineraries do not suit your needs, we will prepare a tailored itinerary upon request. Departing Istanbul every day, take a seat back and look at your surroundings to realize how magical these tours really are. To customize or get a tailor made Islamic Tour in Turkey please contact us at TravelShop Turkey through contact us.
To make your dreams come true then come and join us at TravelShop Turkey that we will give you memories to last for a lifetime. All our tours include luxury bus transportation, door to door transfers, museum entrance fees, professional fluent English speaking tour guides. If you are looking for a small group tour on your vacation then our office in Istanbul will prepare the most suitable packages for you whether it is privately or on regular basis. Our Islamic tour packages cover destinations such as Istanbul, Canakkale, Troy, Gallipoli, Pergamon, Kusadasi, Ephesus, Pamukkale, Bodrum, Marmaris, Dalyan, Fethiye, Oludeniz, Bursa, Safranbolu, Antalya, Konya, Cappadocia, Ankara, Black Sea region and whole Anatolia, plus Mediterranean and Aegean Sea coasts on offer. Depending on your group size, we can arrange private Muslim Tours in Turkey, by vans, coaches or luxury vehicles to suit all needs.
When you book your Muslim Tours in Turkey with us, you have our guarantee that no promises will be left broken, that every aspect has been taken into account for your enjoyment, and all the hard work is done on your behalf. Our Islamic Tours in Turkey cover locations that are historical, cultural as well as culinary, ecological or other religious themed ones such as Biblical and Jewish tours. Our Islamic packages in Turkey are offered with private and regular prices from 1 pax to 40 pax. You can get better rates for the number of pax in your groups.
When you book our Islamic tour packages on our website, you will get professionally English speaking tour guides, access to all museums as mentioned in the itineraries, airport transfer, transportation, selected quality hotels, sightseeing, halal lunch and dinners as mentioned in the escorted tour program. Some of our programs also include domestic flights.
Most importantly we want to offer the best and the most efficient tours throughout Turkey, whilst maintaining quality of service, quality of life and value for money.
We Have Taken Necessary Covid-19 Measurements on Our Islamic Tours Turkey Such as
Safe social distance regulation
Limiting the number of people
Covid-19 training for all staff
Organizing tour programs in facilities with Safe Tourism Certificate
Distribution of personal hygiene kit to tour participants
Regularly disinfected transfer vehicles
You can book your space for an Islamic Tour in Turkey with us, immediately via our website. You may get travel advice from our experienced team members by messaging them if you haven't decided on a tour in particular yet.