Welcome to our Complete Turkey Tour!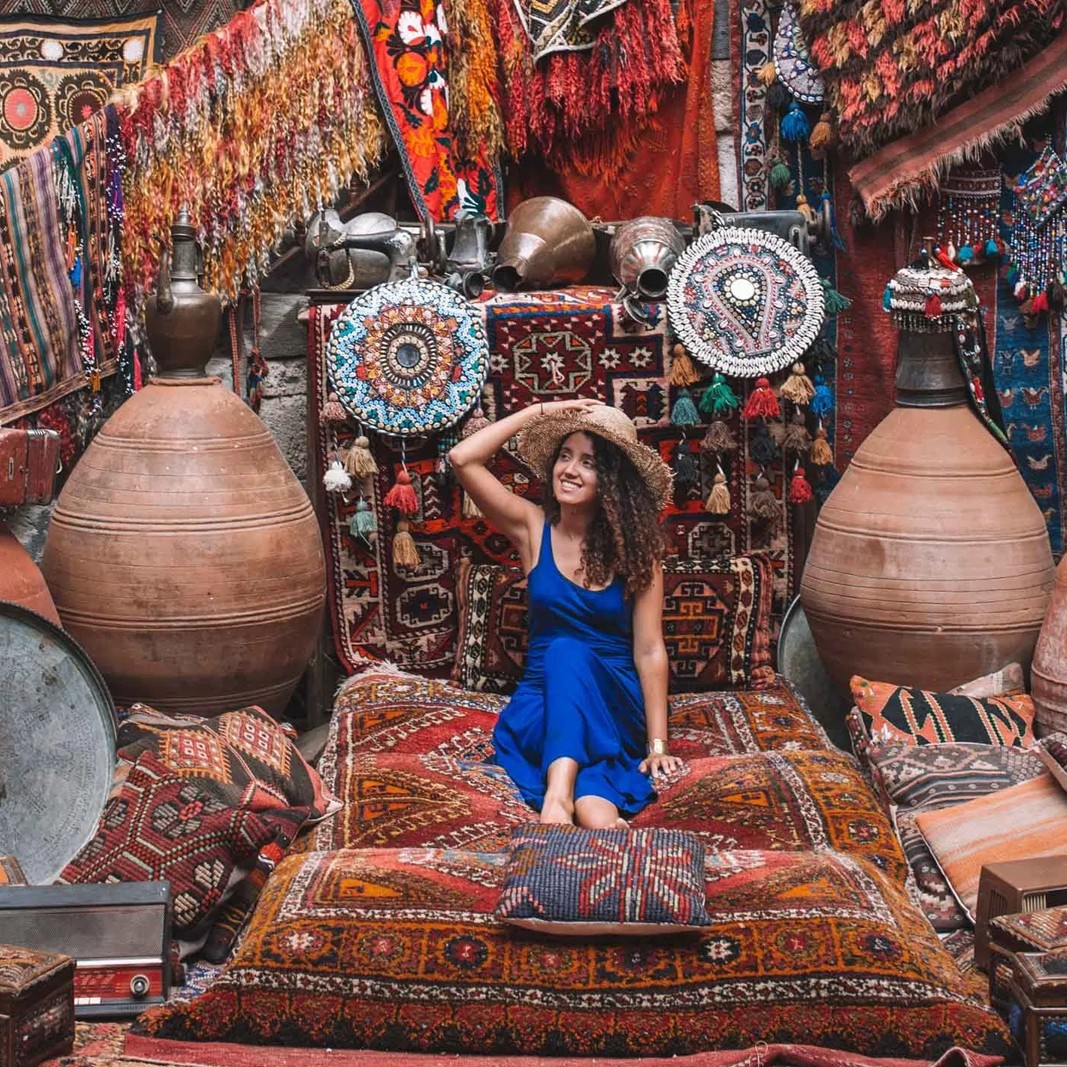 TravelShop Turkey offers most affordable Complete Turkey Tours as a Tour Operator and Travel Agency in Turkey with quality Complete Turkey holiday services in Turkey. Book with us, the true Turkey Tourism Company and get memorable vacations. What a better way to see and experience Turkey than a full comprehensive and complete 28 days tour. From the metropolis of Istanbul, through the agricultural lands of the Black Sea along the silk trade routes into the east of Turkey, to the famous coast lines of the Aegean and Mediterranean Seas, experience Turkey it all its glory. Highlights of the tour include the historical Ottoman Istanbul, Mt Ararat and Noah's Ark, Mt Nemrut with its stone heads, Cappadocia and its moonscapes, and the ancient city of Ephesus.
Turkey's first and only tour that features 7 unique regions of the country.

This tour covers the areas of Marmara, Black Sea, East Anatolia, Southeastern Anatolia, central Anatolia, Mediterranean Region and the Aegean region. Enjoy the 7 regions of Turkey, complete with their unique cultures, different cuisines, contrasting landscapes and their historical significance. Experience the nature, culture and millions of years of history throughout this tour. This really only touches the surface on what is on display on this tour, enjoy a full 28 days exploring every corner of turkey with no stone unturned. Our complete Turkey tour runs for a duration of 28 days. If you would like to join this tour one one of the 5 different regional stages, you can enquire with us for availability. Alternatively, you can enquire about joining this tour from any city in Turkey and finish at the destination of your choice.
Our complete Turkey tours include breakfast, dinners, airport transfers, museum entrance fees and professional English speaking tour guides. When you book your complete Turkey tour with us you have our guarantee that no promises will be left broken, that every aspect has been taken into account for your enjoyment, and all the hard work is done on your behalf. Our Complete Tour in Turkey cover historical, cultural as well as culinary, ecological, Natural and Ecological destinations in themes such as Biblical, Islamic and Jewish tours and more. You can see our packages with Complete guaranteed departure tours Turkey.
If you are looking for a small Budget Complete Turkey group tour on your vacation then our office in Istanbul will prepare the most suitable packages for you whether it is privately or on regular basis.
Our Turkey Complete tour packages cover destinations such as Istanbul, Abant Lake, Safranbolu, Ankara, Hattusa, Amasya, Tokat, Zile, Trabzon, Sumela Monastery, Zigana, Karaca Cave, Erzurum, Kars, Dogubeyazit, Van, Ahlat, Batis, Diyarbakir, Urfa, Mount Nemrut, Kahta, Gaziantep, Adana, Tarsus, Cappadocia, Konya, Antalya, Pamukkale, Kusadasi, Ephesus, Bergama, Canakkale, Troy, Gallipoli and back to Istanbul, Black Sea region and whole Anatolia, plus Mediterranean and Agean Sea coasts with yacht cruise options available. We offer specific Complete Turkey trips that have different minimum ages required for travel. While on tour, there may be some age restrictions for included or optional activities, such as horseback riding, river rafting or snorkeling; contact us here travel consultant for details.
Our Complete tour packages in Turkey are offered with private and regular prices from 1 pax to 40 pax. You can get better rates for the number of pax in your Complete Tour in Turkey. When you book our complete tour packages on our website, you will get professionally English speaking tour guides, access to all museums as mentioned in the itineraries, airport transfer, luxury transportation, selected quality hotels, sightseeing, lunch and dinner as mentioned in the complete Turkey tour programs. Some of our programs also include domestic flights.
We are one of the largest Tour Operator in Turkey and have all services available through the remarks below. Local Destination Management Company (DMC), Travel Agency, officially titled as Murti's Tour with registered tourism agency number of 5291 by the Ministry of Tourism. As a Turkish Tour Operator, we will provide you the best services possible at the highest quality with affordable rates and without any broken promises.
Most importantly we want to offer the best and the most efficient complete tour throughout Turkey, whilst maintaining quality of service, quality of life and value for money.