Biblical Turkey Tours Suitable For You in TravelShop Turkey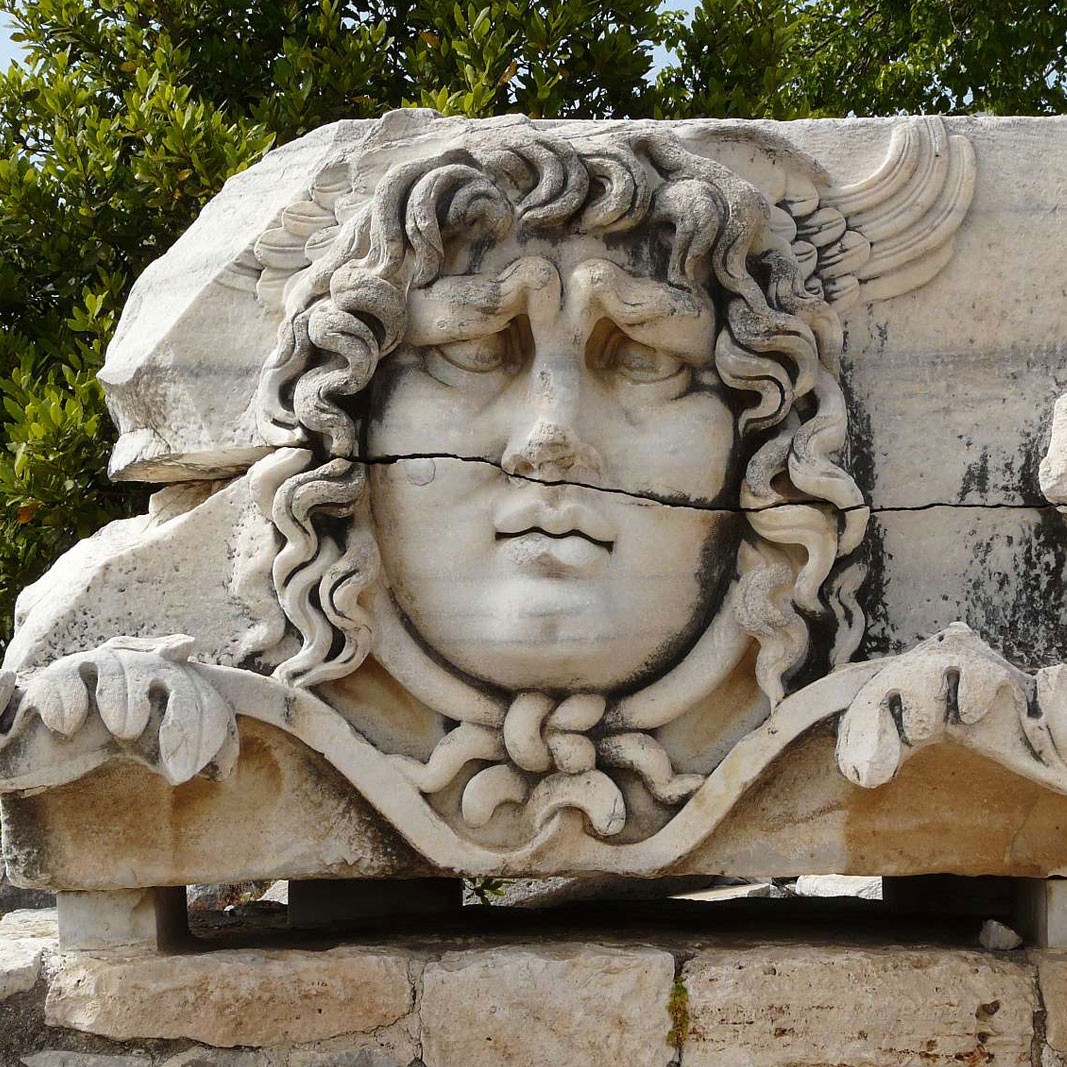 TravelShop Turkey offering most affordable Biblical Tour Operator and Travel Agency in Turkey with quality Biblical Tour services in Turkey. Book with Biblical Turkey Tourism Company and get memorable vacations. Every year we get more and more inquiries for Biblical tours in Turkey as a lot of people have recently discovered the important role these lands played in the history of Christianity. Therefore, for Bible land tours we carefully choose guides who have good knowledge of Bible and Christian history.
During our Bible tours, our guests can visit many magnificent churches, some nearly as old as Christianity itself, and can retrace the footsteps of Saint Peter and Paul from the Biblical city of Antioch to the underground churches of Cappadocia

Christian Tours In Turkey
Christianity has a long history in Turkey which is the birth place of numerous Christian Apostles and Saints, such as Apostle Paul of Tarsus, St. Nicholas of Myra, St. Polycarp of Smyrna and many others. Turkey is also home to the Seven Churches of Asia, where the Revelations to John were sent. All of the first seven Ecumenical Councils which are recognized by both the Western and Eastern churches were also held in present-day Turkey.
Many of the Most Important Events in Christian History Occurred in Turkey
TravelShop Turkey Biblical Tours Turkey offers you the cristian world of Turkey. We have many biblical tour packages that cover the most important sites of christianity. You will have a taste of christian heritage in Turkey with our guided biblical tour packages. TravelShop Turkey invites you to embark on the Journey in to Christian heritage, Turkey: the Lost Land of the Bible! From Genesis to Revelation. Turkey is the undiscovered jewel of Biblical history. Travel biblical has been dedicated to providing quality Christian travel pilgrimage programs to the holy lands of Turkey and Greece with affordable price. Our tours are handled by qualified, friendly directors, safe and courteous drivers, and knowledgeable local guides who are experts on their regions.
If you are looking for a great way to travel Turkey, enjoy a tour giving you the options to choose which comforts you desire. Travel in style with a private luxury coach or a regular local bus service in Turkey, and have one of the best travel experience you will ever encounter. Providing luxurious coaches, serving drinks and snacks throughout your journey, our staff will ensure maximum comfort throughout your journey. Our Biblical Tours in Turkey are ideal for anyone on a budget or looking for a little more control over their packaged tours.
Our hotel selections are carefully selected 3 star, 4 star, 5 star and boutique hotels in each city. These tours are provided for regular or for private groups with professional fluent English speaking guides full of knowledge and information. Our itineraries have been prepared to include the most popular and spectacular places in Turkey. If however, our wide range of itineraries do not suit your needs, we will prepare a tailored itinerary upon request. Departing Istanbul everyday, take a seat back and look at your surrounds to realise how magical these tours really are. To customize or get a tailor made Biblical Tour in Turkey please contact us at TravelShop Turkey. To make your dreams come true then come and join us at TravelShop Turkey & we will give you memories to last for a lifetime. All our tours include luxury bus transportation, door to door transfers, museum entrance fees, professional fluent English speaking tour guides.
We offer the most popular Turkey Tourism destinations incuding Istanbul, Gallipoli, Troy, Cappadocia, Ephesus, Kusadasi, Pamukkale, Bodrum, Marmaris, Fethiye, Antalya, Bursa, Safranbolu and many other locations throughout Turkey. Depending on your group size, we can arrange private Biblical Tours in Turkey, vans, coaches or luxury vehicles to suit all needs. When you book your Biblical Tours in Turkey with us you have our guarantee that no promises will be left broken, that every aspect has been taken into account for your enjoyment, and all the hard work is done on your behalf. Our Biblical Tour in Turkey cover historical, cultural as well as culinary, ecological, Nature and Eco such as biblical, Islamic and Jewish tours. You can see our packages with Biblical guaranteed departure tours Turkey.
Our Biblical tour packages in Turkey are offered with private and regular prices from 1 pax to 40 pax. You can get better rates for the number of pax in your Biblicals. When you book our Biblical tour packages on our website, you will get professionally English speaking tour guides, access to all museums as mentioned in the itineraries, airport transfer, luxury transportation, selected quality hotels, sightseeing, lunch and dinner as mentioned in the Biblical tour program. Some of our programs also include domestic flights. Most importantly we want to offer the best and the most efficient tours throughout Turkey, whilst maintaining quality of service, quality of life and value for money. Born in Tarsus, the Apostle Paul spread the word of Jesus Christ across Anatolia. On Turkey's Eastern Mediterranean coast is Antakya, known in biblical times as Antioch. This ancient city was home to the first important Christian community, founded in 42 AD by St. Paul. Jesus' followers were first called "Christians" in Antioch and from here Christianity spread to the world. St. Paul departed from Antioch on his three missionary journeys. The city holds the Church of St. Peter, a cave-church where the apostles Peter and Paul are believed to have preached. In 1963, the Vatican designated the site a place of pilgrimage and recognized it as the world's first cathedral.
Seven Churches Turkey Tours
The Seven Churches of Revelation, a series of communities located near the Aegean coast, is where St. Paul preached and built the early church. Ephesus, perhaps the most prominent of the Seven Churches, is where St. Paul wrote his letters to the Ephesians, and where St. John the Evangelist brought Virgin Mary to spend her last years. The Vatican recognizes the Virgin Mary's house, located in the hills near Ephesus, as a shrine. Just outside Ephesus, in Selcuk, is the Basilica of St. John where he preached and is believed to be buried. St. Nicholas was born in Patara and lived in Demre (Myra) on the Mediterranean coast. A church dedicated to the original Santa Claus still stands. Visitors to the biblical area of Cappadocia can explore more than 200 carved rock churches beautifully decorated with frescoes, and a seven-story underground city where Christians took refuge from their persecutors. The stunning Monastery of the Virgin Mary located near the Black Sea in Trabzon is a dating to the 4th century. Built on the edge of a 1200 foot cliff and accessible only by foot, it housed some of the Orthodox Church's greatest thinkers. Istanbul became the center of Christianity in 330 AD and it was here that the largest church in Christendom at the time, Haghia Sophia or the Church of the Divine Wisdom, was dedicated by Emperor Justinian in 536 AD. The Kariye (Chora) Museum, a Greek Orthodox Church from, is famous for its incomparable Byzantine frescoes and mosaics.
We Have Taken Necessary Covid-19 Measurements on Our Biblical Tours Turkey Such as
Safe social distance regulation
Limiting the number of people
Covid-19 training for all staff
Organizing tour programs in facilities with Safe Tourism Certificate
Distribution of personal hygiene kit to tour participants
Regularly disinfected transfer vehicles
Travelshopturkey.com is at your disposal with every type of Biblical Tour Turkey where you will enjoy being an integrated part of the mother nature along with cultural and Christian History panorama that you will get to experience. You will most definitely find one that suits you the most with the assistance of our team that you can book with an ease.