Welcome to our Black Sea Tours!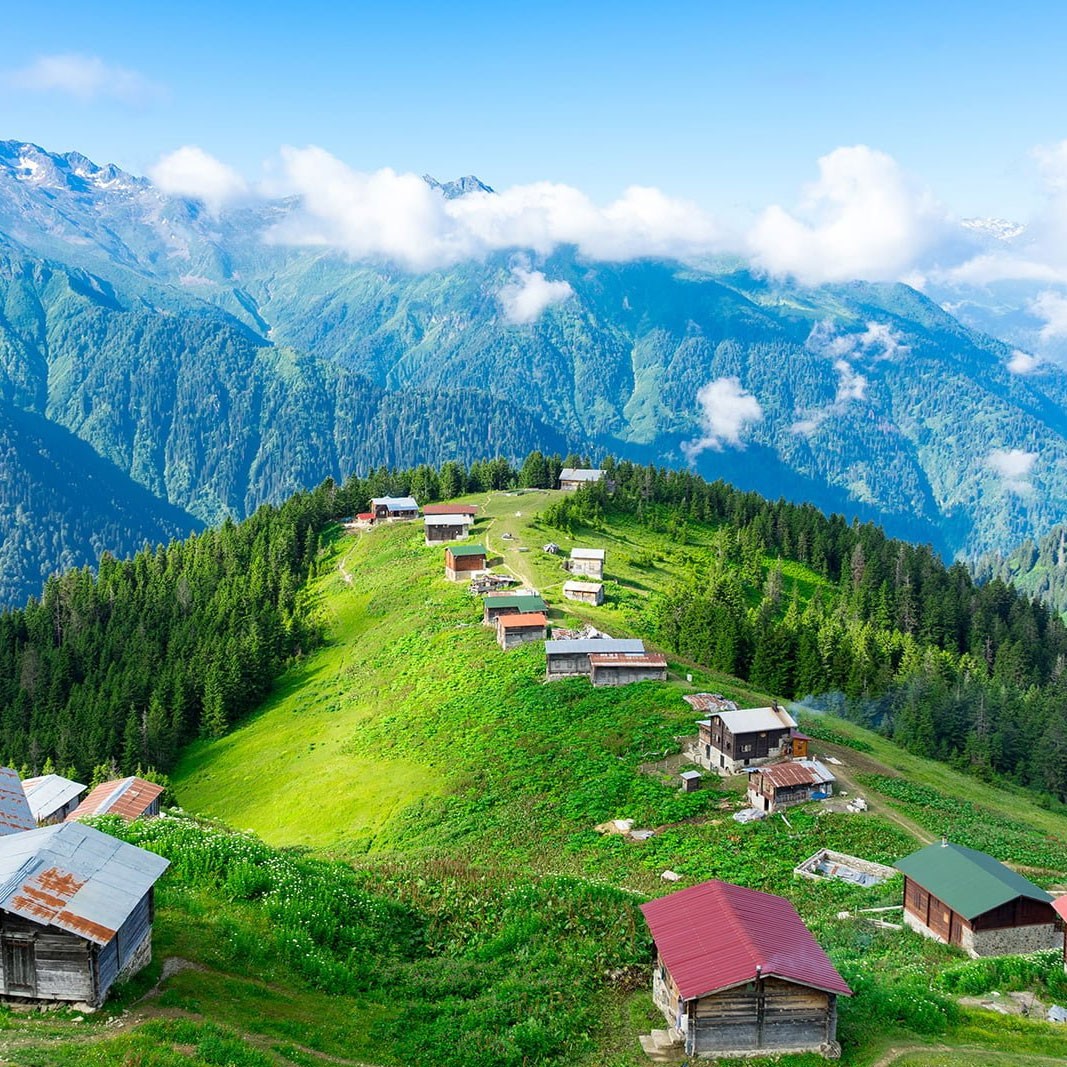 Turkey's Black Sea coast is surprising in many ways. TravelShop Turkey offers most affordable Black Sea Turkey Tours as as Tour Operator and Travel Agency in Turkey with quality Black Sea Turkey holiday services in Turkey. Book with Black Sea Tour Turkey through us and get memorable vacations. While many visitors flock south to the Mediterranean or west to the Aegean, the Black Sea (Karadeniz) is equally deserving, particularly because it is so different from the other coasts. With its spectacular scenery, unspoiled nature, friendly people, and cultural diversity, Turkey's Black Sea coast appeals to everyone. Explore the region's soaring mountains rising to almost 4000 meters, and discover the greenest coastline in Turkey.
Black Sea along the silk trade routes Including: Istanbul, Abant Lake, Safranbolu, Amasra, Kastamonu, Ankara, Hattusa, Amasya, Trabzon, Sumela Monastery, Zigana, Karaca Cave, Erzurum, Kars, Dogubeyazit, Van, Ahlat, Batis and also some tours including Diyarbakir site. We offer 5 different Black Sea tours and they all are available every day. You will visit appealing and unspoilt villages, taste regional food, meet with locals and enjoy an endless landscape of lush green mountains reaching right into the green sea.
This is an historic region, scattered with the legacies of civilizations and empires that have ebbed and flowed like Black Sea waves. Castles, churches, monasteries and architecturally important mosques recall the days of the kings of Pontus, the Genoese and the Ottomans. Queen Hippolyta and her tribe of female Amazon warriors supposedly lived here, and the seafront chapel at Yason Burnu (Cape Jason) marks the spot where Jason and his Argonauts passed by. The Black Sea coast is never crowded because cloud is more common than sun, the sea water is chilly, and most of the towns are sprawling masses of concrete with only scarce traces of ancient times.

Most importantly we want to offer the best and the most efficient complete tour throughout Turkey, whilst maintaining quality of service, quality of life and value for money. If you are looking for a small group tour on your vacation then our office in Istanbul will prepare the most suitable packages for you whether it is privately or on regular basis. We offer specific Black Seas tours that have restrictions for included or optional activities, such as horseback riding, river rafting or snorkeling; Contact us here for travel consultant for details. When you book your Black Sea Turkey tour with us you have our guarantee that no promises will be left broken, that every aspect has been taken into account for your enjoyment, and all the hard work is done on your behalf. Our Black Sea Tour in Turkey cover historical, cultural as well as culinary, ecological, nature and Ecological destinations. You can see our packages with guaranteed departure tours in Turkey. Our Black Sea tour packages in Turkey are offered with private and regular prices from 1 pax to 40 pax. You can get better rates for the number of pax in your Complete Tour in Turkey.
We Have Taken Necessary Covid-19 Measurements on Our Asian Special Turkey Tours Such as
Safe social distance regulation
Limiting the number of people
Covid-19 training for all staff
Organizing tour programs in facilities with Safe Tourism Certificate
Distribution of personal hygiene kit to tour participants
Regularly disinfected transfer vehicles
When you book our Black Sea tour packages on our website, you will get professionally English speaking tour guides, access to all museums as mentioned in the itineraries, airport transfer, luxury transportation, selected quality hotels, sightseeing, lunch and dinner as mentioned in the Black Sea tour program. Some of our programs also include domestic flights. We are one of the largest Tour Operator in Turkey and have all services available through the remarks below. Local Destination Management Company (DMC), Travel Agency, officially titled as Murti's Tour with registered tourism agency number of 5291 by the Ministry of Tourism. As a Turkish Tour Operator, we will provide you the best services possible at the highest quality with affordable rates and without any broken promises.
Most importantly we want to offer the best and the most efficient Black Sea tour throughout Turkey, whilst maintaining quality of service, quality of life and value for money.