What is Guaranteed Departure Tours Turkey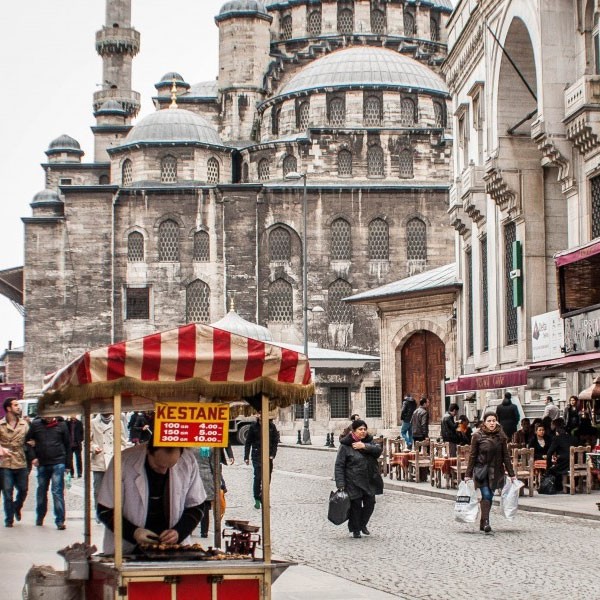 You have ascertained your annual leave with your office and already started to talk about the exciting Turkish Holiday with your colleagues .Left a spare key with a neighbour to water the plants. All is set for Guaranteed Departure Tour to Turkey. It is the last thing for you to wish that all arrangement is cancelled. We have prepared Guaranteed Departures Tour Turkey with that in mind so you can book at ease. No guesswork with Travelshop Turkey to make that happen, leaving you worry-free once it is booked for good. Guaranteed Departures Tour Turkey means that it will in fact happen and there is no turning back that you can arrange it all in line with your suitable dates.

What is Escorted Tour in Turkey
We specialize in escorted tours in Turkey. Our escorted Turkey tours in a group to various destinations including Istanbul, Canakkale, Troy, Gallipoli, Pergamon, Kusadasi, Ephesus, Pamukkale, Bodrum, Marmaris, Dalyan, Fethiye, Oludeniz, Antalya, Konya, Cappadocia, Ankara, Black Sea region and whole Anatolia, versus a self-guided tour where the tourist is on their own for these destinations.
Our escorted tours in Turkey cover historical, cultural as well as culinary, ecological, religious such as biblical, Islamic and Jewish tours. You can see our packages with escorted guaranteed departure tours.
Our escorted packages in Turkey are offered with private and regular prices from 1 pax to 40 pax. You can get better rates for the number of pax in your groups.
When you book our escorted tour packages on our website, you will get professionally English speaking tour guides, access to all museums as mentioned in the itineraries, airport transfer, luxury transportation, selected quality hotels, sightseeing, lunch and dinner as mentioned in the escorted tour program. Some of our programs also include domestic flights.
We design our escorted tours on offer for you to enjoy memorable times. During the tours, you will sit back and enjoy the ride with our friendly team who would try to make you feel at home.
If you are looking for Travel services other than escorted tours , accommodation, yacht cruise in Turkey, honeymoon vacations, woman arts, rentals ,car rentals , coach hire , mini cruises , active holidays as well as customized tour packages of your own in Turkey, we are at your disposal.
Advantage of Guaranteed Departure Tours Turkey
The most important thing about Guaranteed Departure Tour Turkey is that your tour will definitely to be performed as designated date with no cancellation unless Force Majeure is in effect.
It is possible to book the Guaranteed Departure Tours Turkey by people from different cultural backgrounds that you will get acquainted with and be friends perhaps that will turn this break into a colorful vacation experience.
Why Choose Travel Shop Turkey Guaranteed Departure Tours Turkey
We design and perform Turkey Guaranteed Departure Tour Turkey for over 15 years that it is very important to us for our guest to repeat their experiences with us and that they all leave happily off each tour. Travelshop Turkey works before and after the tours efficiently where you get the best assistance from well experienced consultants.
We are in cooperation with many partners in the field for 15 years that it is crucial to work with experts when planning on tours for a good collaboration so that we take rapid action on any problems that we may get across with through our partners that will eliminate them even before they accumulate on guests' end. Our close contact improves our partnerships and repetitions turn into a trusty relation. Therefore, accommodation and transportation confirmations up to the speed and safe. All this hard work provided us the best service level possible by time and through the most effective partners.
You may contact our tour consultants at headquarters before and during the tours and ask any questions that you may have. We design and perform Guaranteed Departure Tour Turkey for over 15 years and probable troubles brought only more experience to us resulting a proactive approach and advantage on quality service experience to our guests.
How do I know that it is Guaranteed Departure Tours Turkey?
We design and perform Turkey Guaranteed Departure Tours Turkey for over 15 years and they are listed all under the category with ver same title. They are listed for different period and durations covering different destinations. And if you haven't found the one you like please contact us for alternatives. We can always cater you for the specific dates.
May I cancel my Guaranteed Departure Tours Turkey
We would like to cancel our trip due to unforeseen circumstances. Do not have a worry about cancelling your tours with us. Please refer to the link below for the details of terms & conditions applicable https://travelshopturkey.com/125-terms-and-conditions.html
We Have Taken Necessary Covid-19 Measurements on Our Guaranteed Departure Tours Turkey Such as
Safe social distance regulation
Limiting the number of people
Covid-19 training for all staff
Organizing tour programs in facilities with Safe Tourism Certificate
Distribution of personal hygiene kit to tour participants
Regularly disinfected transfer vehicles
There is no room for worries for Guaranteed Departure Tours Turkey and you are sure to have this trip without no cancellation. Pleae pick one of the suitable programs for yourself and consult with our team to get the best out of it. Click here to contact with a tour consultant and to have a detailed itinerary..
Travelshop Turkey Southeast Region Tour Programs offer unique holiday experiences. Trained and experienced local guides accompany you on the tour programs. Thus, the most efficient way you'll be able to tour Southeast Turkey is with us. As a 16 year old Travel Agency we offer most memorable experience for our guests. If you are planning to come to Turkey Southeast Region, review our affordable tour programs and book now for competitive rates. If you are interested in a different tour program tailored for you exclusively, feel free to contact us. Our experienced tour consultants will prepare a suitable tour program only for you. Book now for a memorable Turkey Southeast Region journey.