Welcome Daily Cruise Turkey!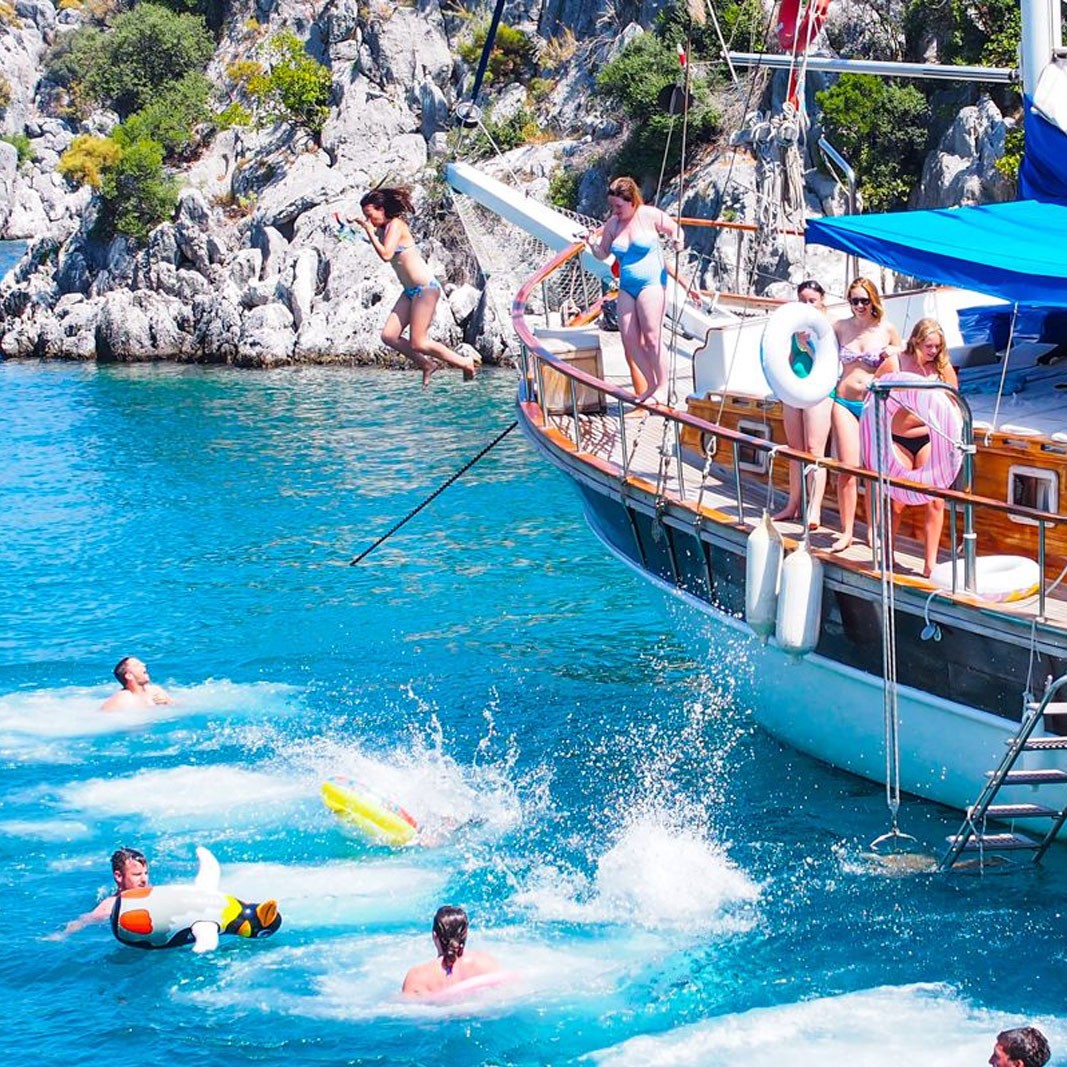 TravelShop Turkey offers most affordable Daily Cruise as a Tour Operator and Travel Agency in Turkey with quality Cruise services in Turkey. Book Cruise holiday Packages with Turkish DMC TravelShop Turkey and get memorable cruise Vacations. Our Company TravelShop Turkey and Murti's Tours has 15 years of experience and we have many cruise categories for Turkey and Balkans & Europe. We, as a tour operator promoting Turkey and Balkans & Europe, would consider our guests' satisfaction and offer cruise holidays in Turkey as well as Balkans and Europe. If you are looking for cruise tours in Turkey, then please check out our offers on our website.
Turkey is surrounded by 4 different seas including Black Seas, Mediterranean, Aegean and Marmara. Some of the destinations that we offer Daily Cruises such as Istanbul, Canakkale, Kusadasi, Didim, Bodrum, Dalyan, Fethiye, Oludeniz, Marmaris, Kas, Kalkan, Olympos, Antalya, Kemer, Alanya, Sinop, Ordu, Tokat, Trabzon, Koycegiz and many other destinatons are on offer for Daily Cruises. Turkey is also famous for yacht Cruises that we offer private and regular yacht Cruises in Turkey. Our Daily yacht Cruises available for Istanbul, Canakkale, Kusadasi, Didim, Bodrum, Dalyan, Fethiye, Oludeniz, Marmaris, Kas, Kalkan, Olympos, Antalya, Kemer, Alanya, Sinop, Ordu, Tokat, Trabzon, Koycegiz areas.
Yacht cruise in Turkey very popular andnot available on Daily basis but you can also book weekly or as long as your duration is. As a destination management company in Turkey we have all our destinations with special Daily cruise offers. Some of our gulet cruise Turkey package tours are discounted up to 50% without losing any quality services. Our discounts are valid for some destination in certain periods. If you are looking for yacht cruise tours in Turkey please check one of our cruise itineraries that one would definitely suit you.

When you book your Yacht Cruise Holiday in Turkey with us, you have our guarantee that no promises will be left broken, that every aspect has been taken into account for your enjoyment, and all the hard work is done on your behalf. Our Affordable Cruise Tours in Turkey cover historical, cultural as well as culinary, ecological, natural aspects and some religious themed tours such as Biblical, Islamic and Jewish tour packages on offer. You can check out our cruise tours available from Istanbul and different destinations.
Our cruise tour packages in Turkey are offered with private and regular prices from 1 pax to 40 pax. You can get better rates for the number of pax on your vacations. We know that many holiday makers are looking for cruise travel to Turkey and that is why we have designed cruise travel Packages with special discounts. We are one of the largest cruise Tour Operators in Turkey with our office in Istanbul and have all services available through the remarks below. As a Local Destination Management and Cruise Tour provider Company (DMC), Travel Agency, officially titled as Murti's Tour with registered tourism agency number of 5291 by the Ministry of Tourism.
As a cruise tour Operator in Turkey, we will provide you with best cruise charter services possible at the highest quality and affordable cruise rates without any broken promises. Most importantly we want to offer the best and the most efficient cruise vacations throughout Turkey, whilst maintaining quality of service, quality of life and value for money.