South Eastern Anatolia Turkey Tours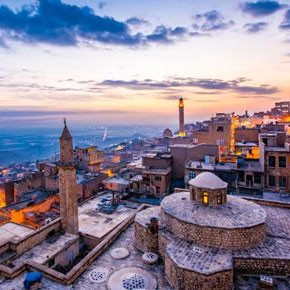 Mesopotamia is defined as the place where history began by history writers. South-eastern Turkey Anatolian region is located in Mesopotamia. It is a place that many local and foreign tourists want to see. The mystical texture of this region, which has a long-established cultural heritage, fascinates visitors. With TravelShop Turkey, privileged local travel agency, you will experience a tour of South-eastern Anatolia Turkey.
We have prepared a wonderful and unique tour packages for travellers who want to explore this area of Turkey's South-eastern Anatolia.

Places Can Be Seen With Turkey South-Eastern Anatolia Tour
You will discover unforgettable routes through Turkey South-eastern Anatolia Tours. Local people with warm hospitality will give you an intimate holiday experience. It will make unforgettable friendships and you will have a holiday full of new knowledge and culture every day. Here is the prominent places you can discover with Turkey South-eastern Anatolia Tours of TravelShop.
Gaziantep
You'll discover Gaziantep closely on South-eastern Anatolia Tours in Turkey You can visit the Ethnographic museums, Gaziantep Archaeology Museum and have information about the historical structure of the city. Local house in Gaziantep dating back to ancient times with tools and ornaments still preserve their traditional structure, produced by hands. Local handcrafting items in Gaziantep Bakırcılar bazaar and you can see the mother-of-pearl market. Visiting these bazaars and mother-of-pearl ornaments is a great opportunity to buy items or copper souvenirs as a gift for your loved ones.
If you are planning to wander around in these historical bazaars, an authentic souvenir identified with the city will not be difficult to find. If you are interested in organic products, you should definitely visit the Buyer Market where you will discover the authentic atmosphere of the city by visiting the historical stone houses and streets. You can capture unique photo frames on the streets. With Gaziantep's rich local heritage. You will also be able to taste their authentic flavours. Other must-see places in Gaziantep stand out, are Dülük Ancient City, Belkıs / Zeugma Antique Kenditi, Birecik Dam, Euphrates River.
Adiyaman
One of the must-see cities in South-eastern Anatolia is Adıyaman. In this area, you should definitely see the Nemrut Mountain Temple and the statues of God Zeus. Nemrut Mountain; Giant mythological god statues on top of it with reflections of the first sun rays of the morning is a majestic scene. It provides an excellent visual feast. Another spectacular view on Mount Nemrut is at sunset If you have time, you can see both sunrise and sunset in Mount Nemrut which are true one of a kind experience
Sanliurfa
Sanlıurfa is a city of faith tourism. There are many points in the city that have a religious meaning. The most important is the famous Balıklı Lake, which is identified with the city's values. The story of this place start with the Prophet Abraham struggling against idolatry. The king of the period, Nemrut gets angry at him and tells his guards to be caught. A giant fire is lit where the lake is now and he is thrown into the fire from above through a catapult. At that moment, God said to the fire "be cool and safe to Abraham. After that command, fire turns into water and then fish appear out of the wood instantly in the water. When you come here, you can tour around the lake and feed the fish.
If you came to this city, you must definitely see Göbeklitepe, which dates back to 12,000 years ago. It is said that this open-top building was used as a temple. Now it is among the most popular historical heritages in the world. It has inspired many historians, documentaries the producers.
Mardin
The cosmopolitan city of Mardin in South-eastern Anatolia of Turkey. This region was one of the trade centres called Silk Road and there are many special places to see in Mardin. Mardin is one of the most curious cities in the South-eastern Anatolia region. It is a city that fascinates visitors with its historical and natural beauties. You can see the historical past of the city, in the city museum. This museum includes all the beauties of the city.
If you come to this city, you should definitely see the Dora Ancient City. It lets you review the history of the city based on ancient times. There are many historical and cultural attractions in the city of Mardin.
Other destinations to be discovered in Turkey's South-eastern Anatolia Region are; Batman, Siirt, Diyarbakır, Halfeti, Kahramanmaraş and Antakya. See the unique historical heritage, taste local flavors of South-eastern Anatolia Region in Turkey through a rich tour itinerary that you can book now to witness the authentic life forms.
Southeast Turkey Tours Taken With Covid-19 Measures of Course Southeastern Anatolia Turkey Tours Such as
Safe social distance regulation
Person limitation
Covid-19 training for all staff
Organizing tour programs in facilities with Safe Tourism Certificate
Distribution of personal hygiene kit to tour participants
Regularly disinfected transfer vehicles
As a unique tour operator Travelshop Turkey's, South-eastern Anatolia Regional tour programs offer a variety of packages. With our experienced and certified local guide, you will be able to explore down to the finest detail of South-eastern Anatolia Region of Turkey You can choose the one that suits you from our tour packages and make a reservation immediately. Our expert tour consultants can prepare a special tour program for you, according to your needs.