South Eastern Turkey Tours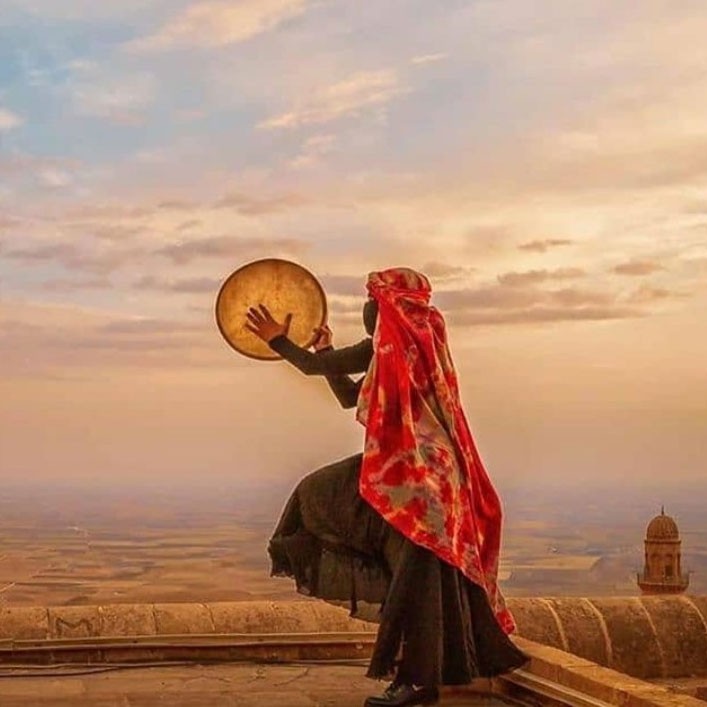 History writers state that Mesopotamia is where the history started, particularly at the part of South-eastern Turkey that is a very popular tourist destination nowadays. You will immediately notice the cultural heritage during the trips organized here. The mystical texture of the region in a different age that would make you feel alive. Tens of civilizations were established and destroyed in this region throughout the ages and they left behind a unique historical legacy. For those who want to explore this historical heritage. We have prepared affordable Southeast Region Tours as Travelshop Turkey.

Places Can Be Seen With Turkey South-Eastern Anatolia Tour
Mardin
While wandering in Mardin, the architecture and old historical ruins of the city will make you feel like you are truly traveling through time. Tourists from many countries of the world flock to this city. With both its culture, its great historical background, and excellent local flavours, it is a city that makes visitors happy. It is not possible not to admire the mystical atmosphere of this city. With TravelShop Turkey's suitable Southeast Region Tours, explore and enjoy a unique mystical holiday in Turkey.
Gaziantep
The city of Gaziantep is famous all over the world, especially with its cuisine. Gaziantep cuisine is such an entity that we cannot finish by counting large dishes. On the Southeast Region Turkey Tour Packages, you will be able to taste the local flavours of this city of Gastronomy. Early morning sip of beyran soup, followed by pistachio katmer, yuvarlama, küşleme, kebab and plenty of pistachio buttered baklava are just a few of the prominent delicacies of this city. Although it stands out in terms of its historical areas, the province also draws attention with its rich cuisine. Gaziantep houses the world's the largest mosaic museum titled Zeugma Mosaic Museum. Famous Gypsy Girl Mosaic fascinate those who see it that the hundreds of thousands of tourists every year come to see the mosaic exclusively. You must add this museum itinerary to Turkey Southeast Region Tour of yours.
Sanliurfa
It is understood from the historical ruins found in Şanliurfa and its surroundings that it has been a settlement area since ancient times. It is thought to have been used as a residential area since the Polished Stone Age. It is accepted as the birthplace of the prophet Abraham, who is mentioned in the Qur'an, the Bible and the Torah (Old Testament Torah). There are many gods and many prophets lived on these soil. Therefore, this city is described as the city of prophets. This historical city, bearing the traces of many religions, is a city of tolerance where languages, religions and various cultures meet. Urfa Balıklı Lake is one of the must-see places in the city. This lake is considered sacred due to its religious story. In the Harran plain, you can see Conic Harran Houses, which keep the heritage of local people alive. The Ulu Mosque, one of the first mosques of Islam, is among the noteworthy historical architectures in Urfa.
Adiyaman
When we say Adıyaman, Nemrut mountain temple comes to mind. Nimrod sculptures of God Zeus That you can see on top of the mountain. The magnificent view of giant mythological sculptures fascinate people. We recommend you to witness the sunrise on Mount Nemrut. A unique visual feast begins with the light gliding of the sun. Many natural and cultural beauties exist in Adiyaman that you will be able to discover in Turkey while on a Southeast Region Tour.
Diyarbakir
Diyarbakir is the first destination when Turkey Southeast Region is in question. Diyarbakir city hosts many different cultures together as a melting pot and in harmony. The history of this region as a settlement goes as far as 9000 years In this city, you can see the historical ruins of many civilizations. Among the historical buildings that should be seen, the first thing that comes to mind is the Great Mosque which is the oldest one in Anatolia.The grand mosque fascinates those who see it with its impeccable architecture. Another must-see is the Malabadi Bridge of the city. This bridge is the world's widest stone bridge. This unique bridge is considered as one of the important symbols globally that sheltered for caravans and passengers on both sides of the bridge once upon a time. Diyarbakir is also Turkey's one of the major Southeast Region flavour stop. You will have a chance to experience the unique food culture of Diyarbakir on our Southeast Region Tours.
We Have Taken Necessary Covid-19 Measurements on Our South-Eastern Tours Such as
Safe social distance regulation
Limiting the number of people
Covid-19 training for all staff
Organizing tour programs in facilities with Safe Tourism Certificate
Distribution of personal hygiene kit to tour participants
Regularly disinfected transfer vehicles
Travelshop Turkey Southeast Region Tour Programs offer unique holiday experiences. Trained and experienced local guides accompany you on the tour programs. Thus, the most efficient way you'll be able to tour Southeast Turkey is with us. As a 16 year old Travel Agency we offer most memorable experience for our guests. If you are planning to come to Turkey Southeast Region, review our affordable tour programs and book now for competitive rates. If you are interested in a different tour program tailored for you exclusively, feel free to contact us. Our experienced tour consultants will prepare a suitable tour program only for you. Book now for a memorable Turkey Southeast Region journey.